Remote working allows you to work from home in your comfiest pajamas, sit in a cafe sipping a coffee while answering emails, or pack up everything and relocate to a new city.
But where do you go?
This list of best cities for remote workers offers everything you need for a great summer workcation. We'll be assuming that you want to stay in these cities for longer than a month.
Kansas City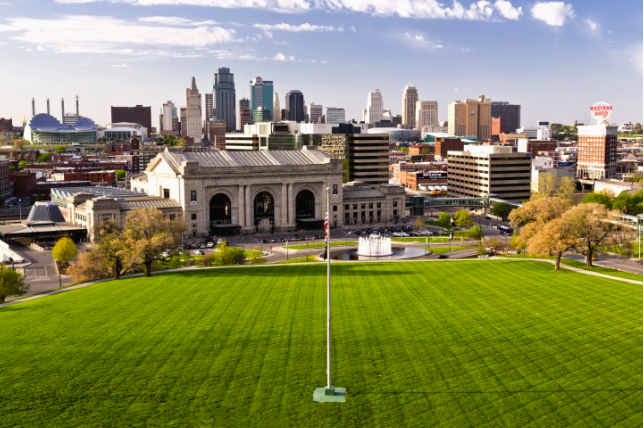 According to an Icelandair analysis, Kansas City is the best city for remote workers. Out of 150 cities around the world ranked according to quality of life, cost of living, internet speed, and average working hours, the world's Barbecue Capital came out on top. The city has an excellent cost of living, averaging around $1000 per month in rent.
Surprisingly, Kansas City has won out over the more "romantic" cities like Vienna, Austria, and Copenhagen, Denmark. If you're looking to prioritize relaxing travel while integrating yourself into the city's culture, Kansas is a "jack of all trades" city for remote working.
It offers good food, culture, high quality of life, internet speed and more. If you're looking for a low-stress city to live in, Kansas City is also an excellent option.
Tallinn, Estonia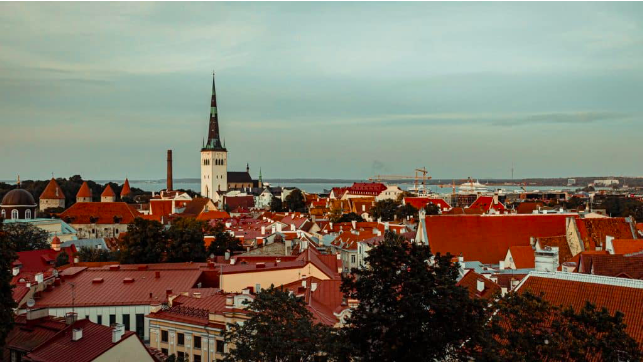 Estonia has recently created a new visa option for digital nomads that allows you to travel and work remotely in the country for up to a year. The capital city is the perfect setting to live out your Baltic fairytale, with more than enough charm to make it one of the best places to live for remote workers in 2022.
Plus, the digital economy is booming. You'll have no trouble with internet access issues because 99% of the public services are online 24/7. Additionally, Airbnb flats are relatively affordable, with monthly rents averaging around $1,400.
Playa del Carmen, Mexico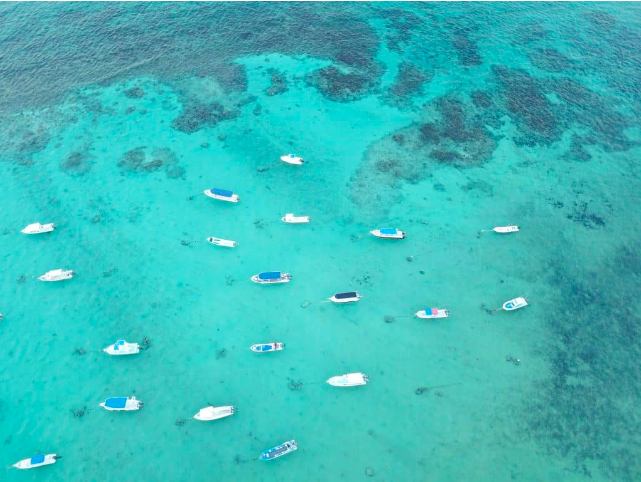 Playa del Carmen is one of the best cities for remote workers looking for sunshine, sand, and stunning scenery. Unlike the bigger resort cities like Cancun and Tulum, Playa del Carmen has a huge expat community and excellent weather throughout the year.
The beach town definitely has "work by the beach" vibes without the hustle and bustle that accompanies more frequented places. It makes for a great starting point when visiting other places in the Yucatan.
Although the internet speed is average, the rent is affordable and offers one of the best places to remote work by the beach in Mexico.

Warsaw, Poland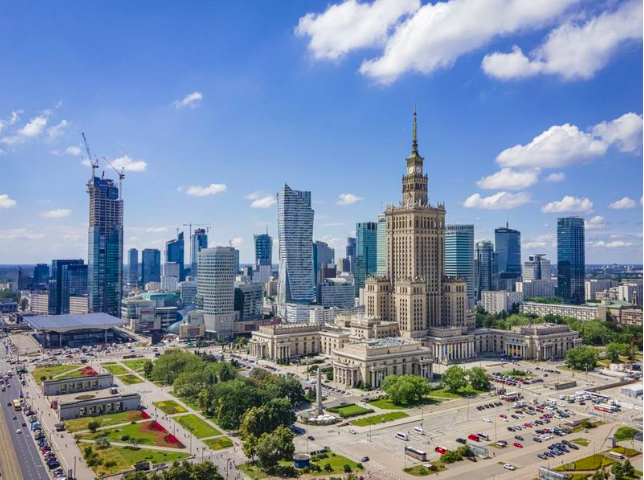 Warsaw is often overlooked as a travel destination because it is much more modern than the medieval core good looks of the rest of Poland. But this is precisely why Warsaw is one of the best places for remote workers to live.
The fast past modernist of the city attracts expats and digital nomads from around the world. The culture is strong, and there is a variety of co-working spaces to use. The affordability is good, with rent averaging $1,750 monthly on Airbnb with average internet speeds.
Timisoara, Romania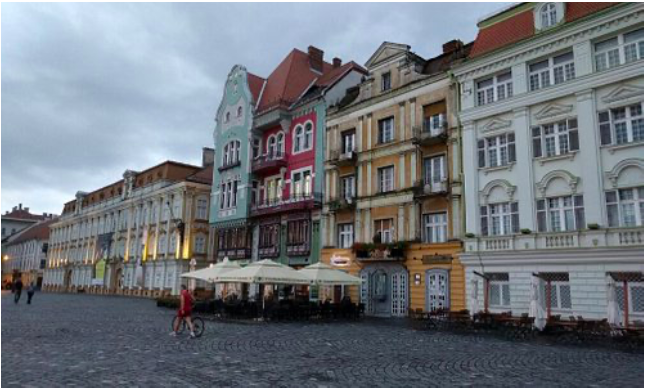 Timisoara is the city to visit if you want to experience Europe without tourism. The city is urban but retains much of its traditional Eastern European charm.
You could call it a "Romanian secret" as not many foreigners know about it. Although there is not a booming tourism trade, there is plenty to see and do for those who enjoy a tranquil setting while they work.
Green spaces are throughout the city, and several tulip gardens are breathtaking in the spring. The internet is fast, with an affordable cost of living.
London, United Kingdom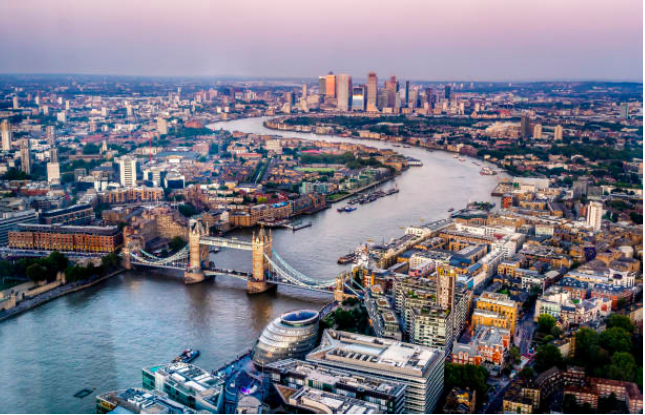 Although the average rent in London is very high, averaging at $4,265 per month for slow travelers renting through Airbnb and other similar platforms, there is a lot to enjoy when submerging yourself in London's charm.
Despite being a big city, London offers so much to see and do, and it is a tolerant and friendly city for people from most backgrounds (compared to other places around the world). There is an abundance of eateries to try out, plenty of coffee shops with high-speed internet, and the charm of a city steeped in so much history to enjoy.
There are dreary days in London, but the summer months offer a lot of sunshine, with plenty of things to do while you're not working on your computer. Plus, the central nature of London makes it easy to travel to other interesting places in the UK indoors during the time.
If you're looking for a place steeped in charm and culture with a lot to see, then London is worth a visit.
Cape Town, South Africa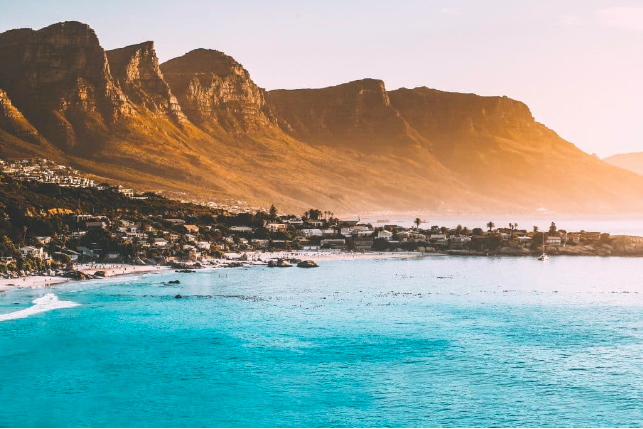 The city offers a stunning juxtaposition of seaside mountain ranges, cliffs, and beaches. Cape Town is a must on your remote working cities to live list if you appreciate sunshine, good food, excellent wine, and friendly locals.
The Cape Winelands are a short drive away and grow some of the most excellent wines throughout the world. The cost of living is average, and once you've established a community with friendly locals, you'll find yourself invited to a braai (South Africa's answer to barbecue) every weekend, enjoying the local culture and food.
Marrakech, Morocco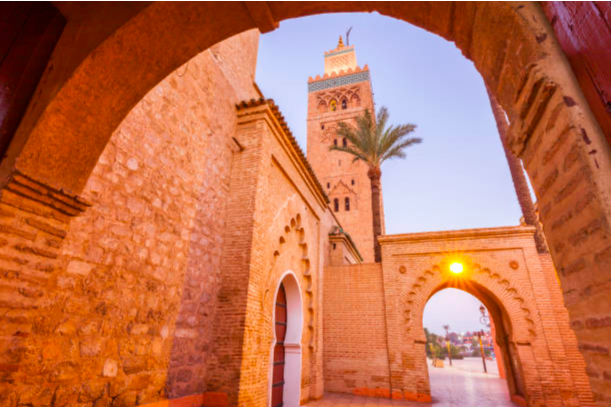 Marrakech is brimming with French and Arab culture and offers a lot of historic charm for the intrepid remote worker. The breathtaking city is known for its colorful architecture, diverse culture, and incredible experiences.
The city is already buzzing with digital nomads and tourists and is making its way into the digital nomad scene. The city has a diverse economy, simple visa requirements, and offers its residents a high quality of life.
Bermuda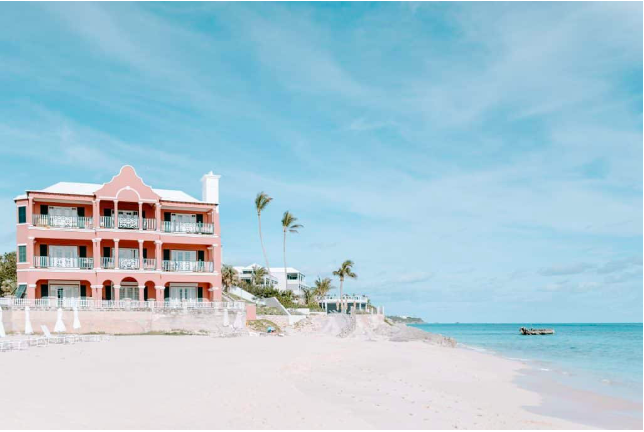 Bermuda simply screams paradise. The balmy weather, incredible local food, breathtaking beaches, and great internet speeds are just a few reasons why it is one of the best cities for remote workers in 2022, although it is technically an island.
The island is already on the digital nomad scene, with one of the largest population of expat workers per capita worldwide. The island nation offers a year-long residency certificate for remote workers. You can enjoy beachside zoom calls with your toes in the sand. Bermuda is the perfect place to combat work from home loneliness.
Thessaloniki, Greece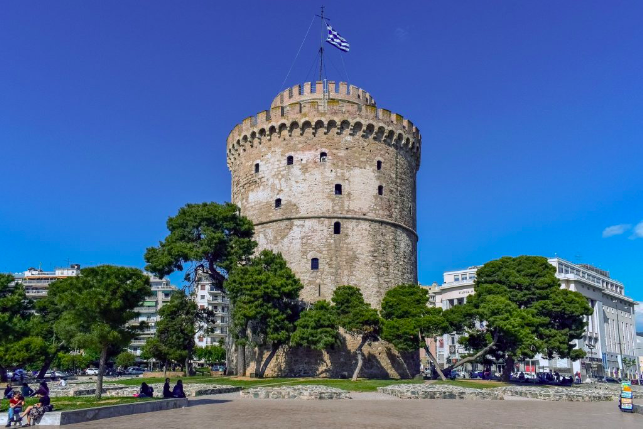 Who wouldn't want to live out their Greecian dreams by living in an ancient city in the heart of the Mediterranean? Thessaloniki has a lot to offer remote workers, including friendly locals, excellent food, and plenty of cafes perfect for your office space.
The internet speeds are reliable, and this city's cost of living is low.
São Paulo, Brazil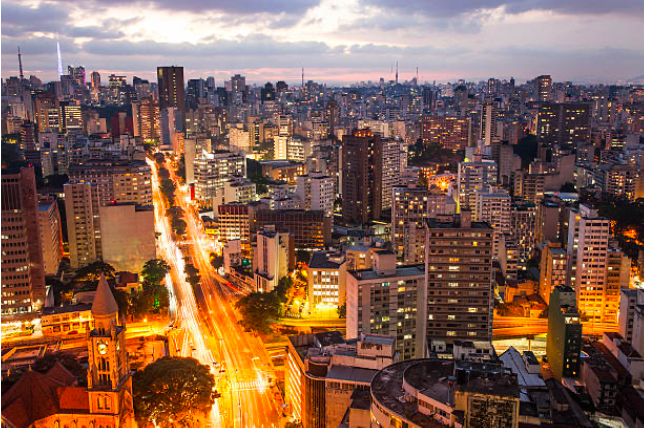 Craving the busy vibes of a big city like New York but can't afford it? São Paulo may just be the best alternative out there. It is the second most famous city in Brazil and offers the busy, diverse, loud, and dynamic experience of New York without the high cost of living.
There is a rich nightlife, the weather is way more agreeable than in New York, and the cost of living is a third of the Big Apple. Plus, there are plenty of spaces for co-working during the day, charming cafes, and people to find a community with.
Copenhagen, Denmark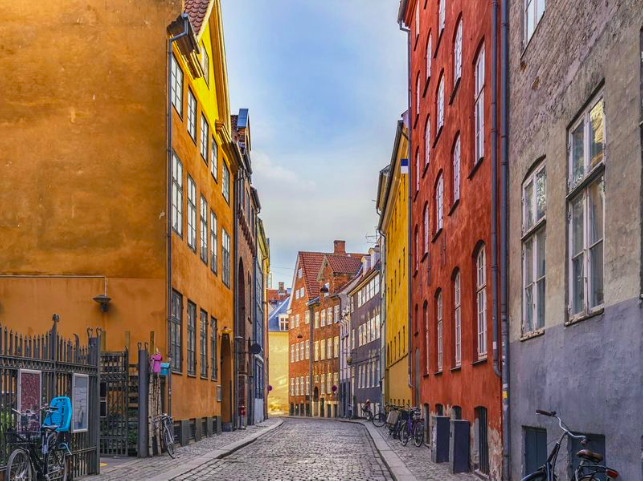 Most people would skip out on living in Copenhagen because of its high cost of living. And while the average monthly rent is $4850, the high standard of living makes it one of the best places to live and work worldwide.
If you're bringing in the big bucks and can afford to live in the city, the internet is fast, the safety rating is "good," and it's one of the most stunning historical cities in the world.
The city is renowned for its row of colorful houses and its love of bicycles. Zipping around town on a bicycle will keep you active and reduce travel costs for anyone spending most of their day behind a computer screen.
The Danish capital does have very harsh winters, but you can simply pack up your bags and move on once the weather turns icy.