Having a proper onboarding flow should be a crucial part of any team. In remote companies specifically, this gets even more important because of the asynchronous nature of remote communication. In this post, we're going over a few ways how you can make the first day of your new employees easier, and how you can make teamwork easier right away by having a proper onboarding flow.
Onboarding starts before the first day
Onboarding starts well before the first day. According to your setup, you should make sure that all hardware and office material is getting delivered to your new employee and reimbursed before the first day. Make sure that you have all the paperwork together, and set up your employee profile in your payroll systems.
It can also make sense to set up your employee stipends and benefits at this point: Get offers from local coworking spaces, or request them to add one more spot. Set up employee accounts for all your benefits providers, and set up a stipend account if you have one.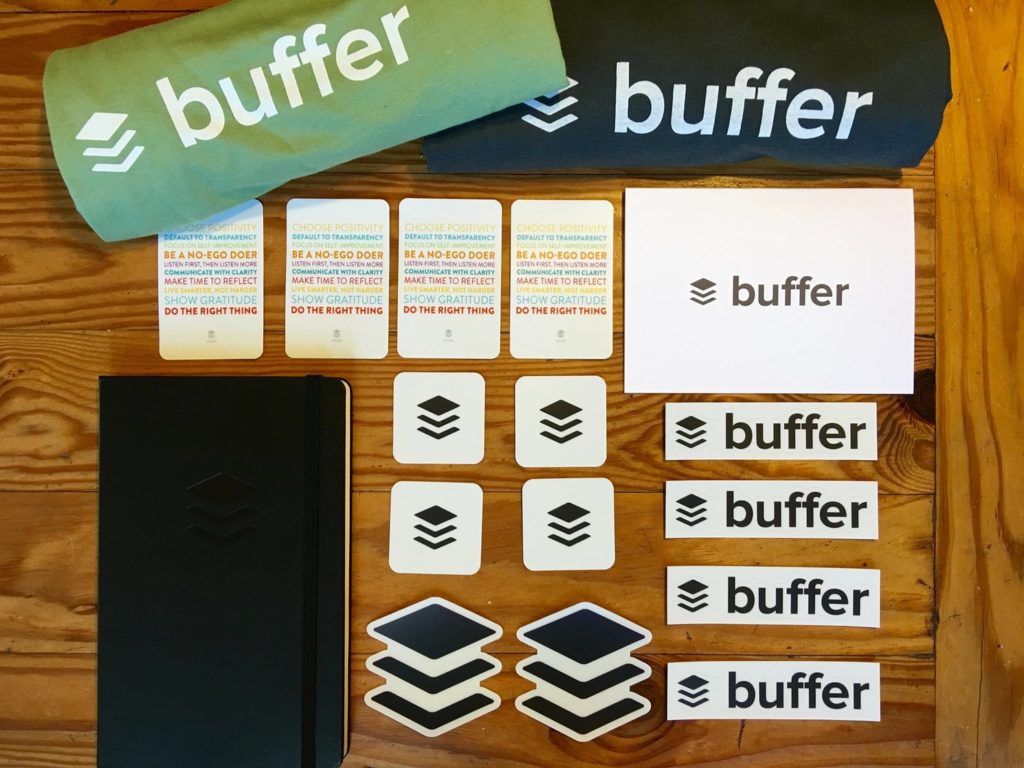 Tip: A swag package is always a nice surprise
Finally, you should request or create all needed employee accounts, add them to your organization, and even invite them to the employee chat. The last step can be an excellent opportunity to also introduce the hire to the team (optimally, this should happen once the offer is accepted though, not a few days before the first day).
The first day: Self-service or personal onboarding?
The first day is crucial. It's a day where a new employee can either feel confident and welcomed, or lost and unproductive. Ideally, you'd have an employee assigned to this onboarding task who can take care of the new hire from the first hour. However, in some teams having someone online at the time when a new employee joins can be difficult. In those cases, asynchronous and self-service onboarding may be an option.
Synchronous Onboarding
If you have folks in a similar timezone as your new hire and available on that day, you can do a very traditional onboarding process on your new hire's first day. On that first day, it's good practice to schedule a quick casual introduction call with that team member to go over everything.
The employee in charge can then introduce the company and team a little bit and also make sure that the new hire knows with who and in which group they are going to work in. As all teams are different from each other, it's also a good idea to go over any management system and quirks that a team may have.
To make sure someone is up and running, you can work on a shared checklist together, which makes sure that all accounts have been set up correctly and the person has access to everything. It's also a good way to share a first few tasks:
Setting up any additional systems and accounts
Checking out files, designs and code
Letting the person write a public introduction
Get started on the first task
Taking part in any meetings that may happen
This is not so different from co-located onboarding. People join the virtual office, get assigned to someone that guides them and getting set up. The only difference is that folks are remote, so be sure to be in touch with the new hire throughout the day, and catch up at the end of it.
Asynchronous Onboarding
In many cases, it's not possible for a suitable employee to be present during the first few hours or even the first day. In that case, do not let the employee wait for you. Be sure to set up an onboarding system that the employee can use for self-onboarding.
For example, you can send an initial email to the employee's inbox and schedule it for 8 am their time on the first day. That way, they are not getting pressured or tempted to set up everything way before their first day, but also aren't getting left in the dark.
You can use a scheduling tool like Donut or a shared to-do list through Todoist to make sure that the new hire doesn't run out of things to do throughout the day. You can either let people explore things on their own or time-block certain materials for them, like reading the employee handbook after lunch.
Whenever it is possible, an employee or manager should try to catch up and see how things are going. Especially if someone hasn't worked remotely before, the first day can be confusing. Try to be there for questions.
Onboarding doesn't end on the first day
Usually, it's fine for coworkers to talk to each other and onboard the new employee during the first day or so. Sometime in the first week, a human resources representative, a senior manager or even an executive in smaller companies should take some time to catch up with the new employee.
This is a prime time to learn about how the employee has experienced their onboarding and to make sure any insecurities are being taken care of. Catch up the employee, ask what they're working on, and extend any advice you can give to them. It can be a good idea to formally match them up with an employee for the rest of the month, to make sure any other issues are being taken care of, too.
Finally, it could be good to make these check-ins part of your usual routine for the first few months, but preferably forever. Issues come up during any time of employment, so it can be good for you to know about them, and solve them – especially if you don't see employees often.