As the global economy grows, more companies are leaning towards international expansion. This calls for reliance on a geographically dispersed workforce. Having remote employees from different locations has become very common.
Most employees prefer to work with organizations that offer remote work. Considering that up to 25% of the global workforce work in companies that are 100% remote and have virtual team policies, we can say that fostering a culturally diverse work environment is widely celebrated.
Want to learn how to navigate the complexities of managing your global team? NoHQ has a wealth of actionable resources that can help you achieve that. On that note, this article will explore the importance of global teams for your business. You'll also learn practical tips that can help you successfully build and manage global teams that work.
Let's dive in.
Why Are Global Teams Important?
International organizations function better when they have talents around the world. Why?
Global teams foster inclusivity and diversity in your company. With their wide range of expertise, distributed team members can help create and develop great strategies and solutions. Also, working across various time zones equals a flexible support structure and greater reach. Because team members are available for more hours during the day, they can respond promptly to the global customer base.
Another importance of global teams is increased productivity. Since they tackle tasks in different time zones, they tend to complete projects faster. No wonder

31% of HR professionals

stated productivity as one key benefit of global teams.
In a 2018 report,

McKinsey

found that organizations in the bottom quartile for cultural diversity were 29% less likely to hit average profitability than others. Bottom line? Effective global teams help organizations compete in the current borderless market.
But how do you effectively manage teams across borders and set them up for success?
10 Ways to Successfully Manage Global Teams
1. Schedule Regular Meetings for the Entire Team
Having regular, scheduled team meetings is the key to having aligned and engaged teams. This is true even for socially distant teams. Meetings are essential collaborative opportunities that help team members work together, share ideas and achieve goals. Since the team has limited common time, it is best to have structured team meetings with well-planned agendas. Be sure to stick to meeting times and create a routine that works for everyone.
96% of respondents in this survey agreed that video conferencing fosters connectivity between remote teams. They also help team members build empathy and trust. So opt for platforms like Zoom, GoogleMeet, or Skype.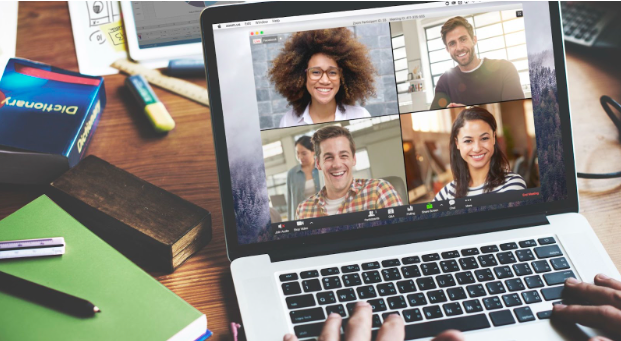 2. Invest in Task Management Tools
Task management or project management tools are cloud-based programs that let you keep track of your team's tasks and deadlines. They can send reminders and give daily, weekly, or monthly reports. Time-tracking applications are an excellent investment if your company pays by the hour.
These programs help you effectively manage your team's work, wherever they are. You get to assign tasks, set deadlines, and monitor their progress simultaneously. The best part? Team members working on shared projects can pick up where another left off. Task management apps like Asana, Monday.com, and Trello can help you manage your global team effectively.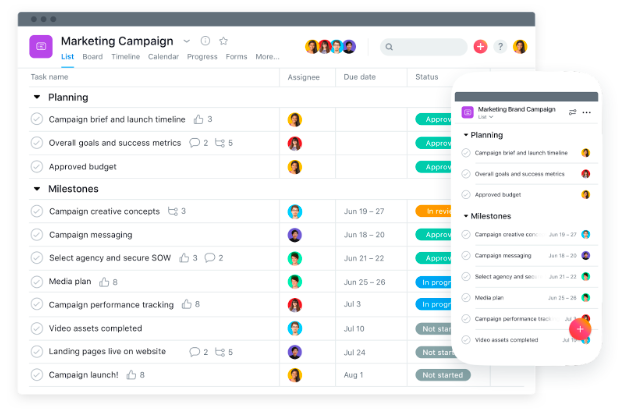 3. Improve Communication
Managing workflows, schedules, and tasks across different locations and time zones can be daunting. Even with project management tools, messages can sometimes get lost in translation.
Ensuring that you have clear, frequent communication with each team member is one way to boost employee engagement and build global teams that work. Be sure to discuss expectations for each team member's performance, progress, challenges, and changes.
Create opportunities for them to suggest ideas and resolve disagreements when necessary. One-on-one communication also creates room for honest feedback from both ends.
4. Offer Constructive Criticism
Honest, open feedback creates trusting relationships with you and your team. It's also an opportunity to follow their professional growth and offer advice that can help enhance their work performance. Note that giving constructive criticism and feedback during one-on-one meetings is best. These can be held once a month, quarterly, or at the end of a project.
The best way to offer feedback is:
Ensure that your feedback is specific.
Offer commendation for their contributions and successes.
Direct them to relevant resources to help them improve.
5. Hire the Right People
When hiring, look out for people who have the expertise, experience, and the right cultural fit for your company. Not everyone can handle remote work. Hiring the wrong fit can quickly create problems for your global team. To avoid this, have the candidate take relevant professional personality tests. You should also double-check all references.
Still unsure about how to recruit for remote jobs? NoHQ is a great platform that helps smoothen the global hiring challenge for many companies. Reimagine your remote hiring process with our hiring guide.
6. Anticipate Obstacles
Working remotely has its unique set of obstacles. Think distractions from noisy neighbors, kids, the washing machine, or even pets. These can affect a team member's ability to focus and stay productive. Anticipating these unique obstacles will help you offer the proper support to your remote team. They'll also be better prepared to overcome roadblocks and achieve set goals.
To successfully manage global teams, consider offering alternative workspace options where possible. Also, try not to restrict their work hours to a specific time. Most people who work from home tend to be more productive at odd times of the day - say midnight to dawn.
7. Take Note of Cultural Differences
Global teams tend to comprise individuals from different professional and personal cultures. Team members can feel disrespected or ignored when these differences are not acknowledged. To avoid this, encourage respectful and inclusive conversations about cultural differences. This will open the team to possibilities and better ways to handle certain situations. Along with a deeper understanding of different cultural requirements and business practices, you'll be able to determine how the differences affect other team members.
8. Create a Virtual Community
Employees who work remotely tend to easily feel left out. To ensure that they remain engaged, build a virtual community where everyone gets to feel like they're a part of a family. This will boost cross-cultural collaboration and team bonding.
How can you do this? Leverage technology and collaboration tools. Also, don't always make it about work. When working with global teams, you can organize virtual coffee breaks, lunch, or water cooler moments. These will help them establish connections and boost team spirit
9. Provide All Necessary Resources
Providing support for remote employees includes giving them all the resources they need to thrive on the job. To ensure the success of your global project management efforts, don't overlook the needs of your global team.
If there's a communication gap, bridge it with language training or public speaking classes. Employees are more likely to succeed at their jobs when there are opportunities for professional development.
10. Implement Fair Compensation Packages and Perks
Compensation packages, and perks are instrumental in hiring and retaining employees. Although providing free catered lunches and gym memberships may work for office-based employees, they won't for global teams.
Some tried and trusted perks for remote employees include:
paid time off

WFH equipment

child care assistance

coworking stipend

learning stipends for online classes, etc.
The Takeaway?
Leading people with different professional and cultural backgrounds requires exceptional leadership skills. With an in-depth understanding of cultural differences, intentionality, adequate communication, and a healthy reliance on technology, you'll have your global team smashing goals in no time.
Since living costs vary for different locations, it may be tricky to figure out what perks are better suited for your team.
Why struggle to do it alone when there are tons of resources and solutions for you and your remote team? Check out some innovative remote working tools here.