Remotion
is a spontaneous video chat app for teams spread across cities. With
Remotion
, you'll be able to make the best use of synchronous time by seeing when others are online and jumping into video calls, instead of scheduling meetings, or texting back and forth.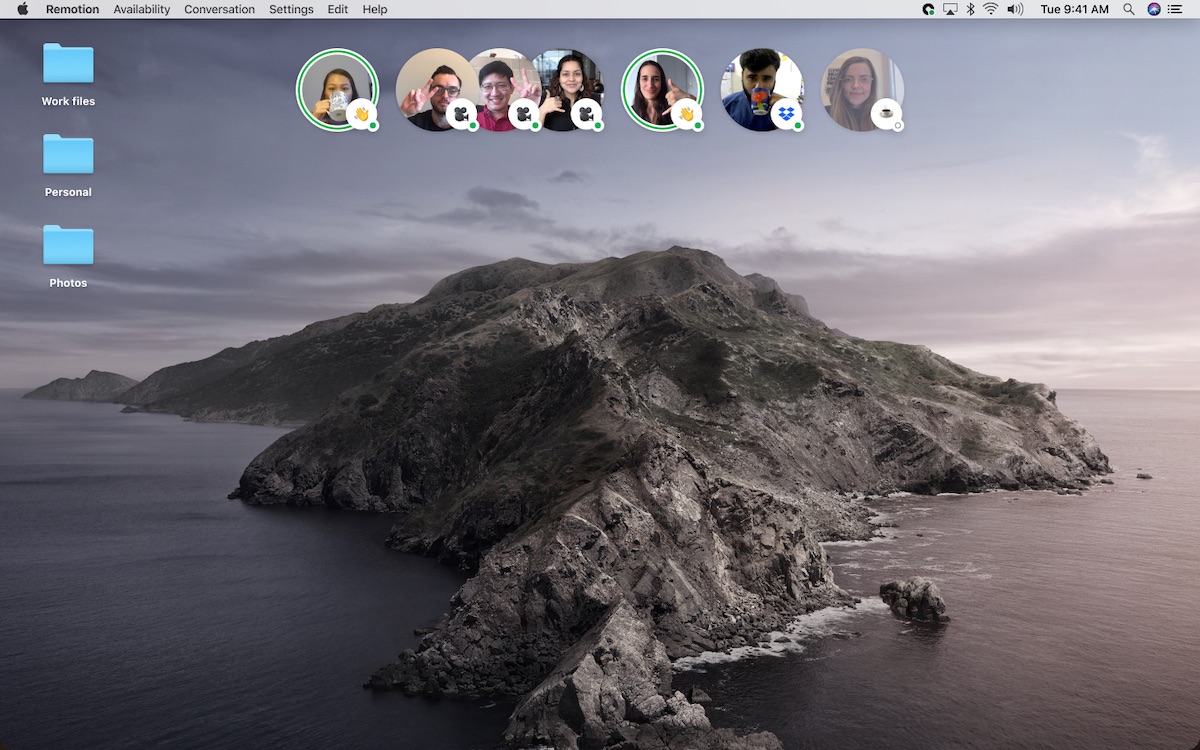 While colocated teams pay for offices to have a space to converse spontaneously, remote teams are stuck scheduling meetings or sending text messages. To collaborate effectively and build team rapport, it's critical to be able to talk face-to-face informally.
Our app works by putting little photos of your teammates on your desktop that show what they're up to so you can naturally jump into face-to-face chats.